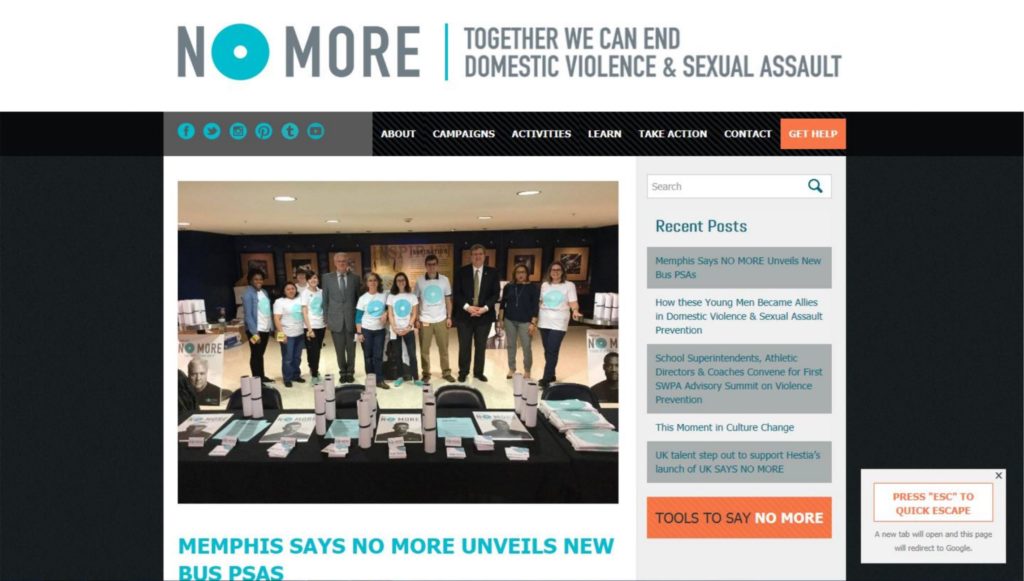 This local drive to build awareness and change attitudes and behavior about sexual assault and domestic violence is an offshoot of the national NO MORE communications campaign. The local campaign grew out of the work of the Memphis Sexual Assault Kit Task Force.
The task force was created in late 2013 to oversee testing of all untested rape and assault kits and to establish policies for prompt testing of new kits. The task force is made up of representatives of multiple state, county and city offices, as well as community advocates, including the Memphis Area Women's Council.
The task force has raised $6 million, analyzed or shipped 5,986 kits to four labs, held public meetings to update the community, trained law enforcement on rape investigation, and has advocated for additional investigators and compassionate victim notification.
By mid-March 2015, 39 alledged rapists had been identified, including 20 believed to be multi-case offenders. MPD also had found 49 suspects were already convicted of the crime, 62 cases were past the statute of limitations and 33 victims had died. Most indictments are for Aggravated Rape, a Class A felony punishable by up to 30 years in prison.